A couple months back we sent a Pineider Arco fountain pen out for review. Katherine (better known to instagram fans as @klohpost and contributor to Hand Over that Pen) ooohed and aaaahed over the lovely creation and then put it through its paces to get to know it a little bit better.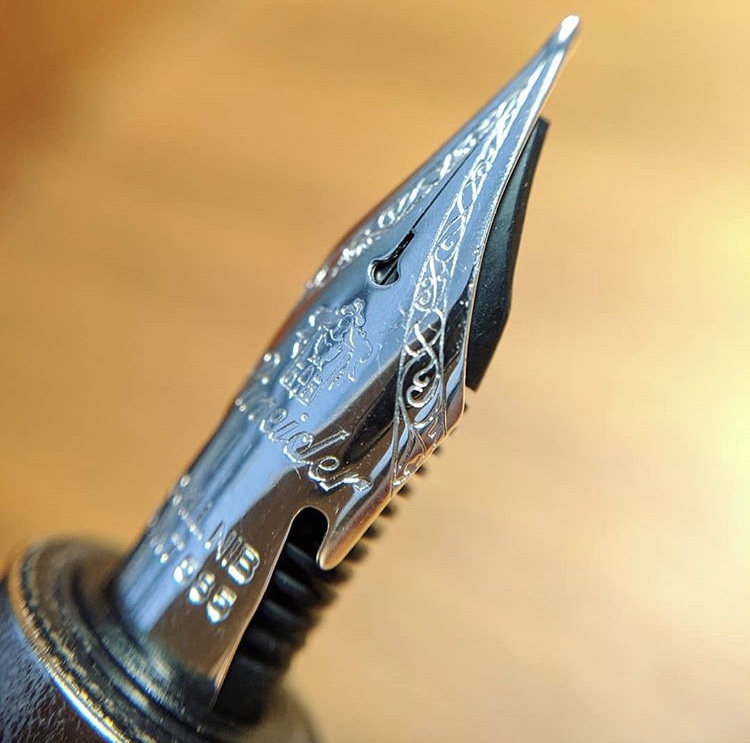 The First Impression: Pineider Arco
For many, the first response when getting an up close and personal look at a Pineider Arco is to stare because it's just that stunning. Don't believe us? Here are a few of the "responses" @klohpost got on her feed when she posted about the Arco:
"What a beautiful pen!" -natesabel
"It is a beauty indeed." -aissatousunjata
"#pineider my favorite writing instruments 👏" -@lozocca
"Pretty!" -@the_energist_
"Such a beauty! Does it use piston filler for its filling system?" – @kevintanoto123456 (to answer his question, yes + there's a nifty ink window).
The Pineider Quill Nib in Action:
We know how helpful it can be to see a nib in action when you've never had your hands on a fountain pen, so here you can see video of @klohpost using the pen. This reviewer decided the Pineider quill nib here was "definitely not a full flex nib, but that it easily produced a little bit of line variation and was nice and bouncy to write with." One of her viewers suggested it may be more elastic than flex, but @klohpost said that she finds the elastics too wet and this quill nib seemed better.
All About the Pineider Arco Fountain Pen:
The Pineider Arco fountain pen is limited to 888 pens, with each fountain pen individually numbered. The Pineider Arco has a resin body with metal trim and section. The design's colors, popular in the 1930's, was created with a stratification of layers of materials. Pineider successfully mimicked the celluloid looks, but better. What they came up with is not only gorgeous but a durable resin without the crystallization issues attached to celluloid.
The Pineider Arco fountain pen uses a piston fill system with a unique ink viewing window. The pen's magnetic cap locks when capped AND when posted. The Arco comes fitted with a 14 kt gold nib.
Get detailed product specs for the Pineider Arco fountain pen, or check out other Pineider products at PenChalet.com. And if you need another look at this beauty, watch a Pineider Arco unboxing video.