When the topic of best luxury pens comes up, naysayers immediately focus on the price tag, and wonder how it could possibly be worth the cost. The argument is not completely off base, a high end luxury pen is going to cost more than a standard pen purchased from the office supply store in a bulk pack of 100 pieces. However, there's a reason luxury pens are becoming a more common indulgence. In fact, there are several reasons.
Why Do So Many People Enjoy Owning Luxury Pens?
Yes, in comparison to any old pen you'd find hanging out on the countertop at the bank, luxury pens are expensive. However, purchasing the best high end pen is not the same things as purchasing just any old pen. When you purchase a high quality luxury pen, you are often purchasing a family heirloom, a collectible item, a commemorative item, or an item that brings additional purpose and meaning to your writing.
What Makes the Best Luxury Pens So Special?
Many of the best luxury pens are limited editions. For example, there may only be 88 pens made in the entire world. Some luxury pens are passed down as a family heirloom, handed from one generation to the next as a rite of passage. Many luxury pen brands offer special edition luxury pen releases to commemorate important world events. And most discover that using a special pen brings special meaning to what they're putting down on paper. In fact, using a luxury pen tends to lead to improved handwriting.
The Cost: Why Do Luxury Pens Have to Cost So Much?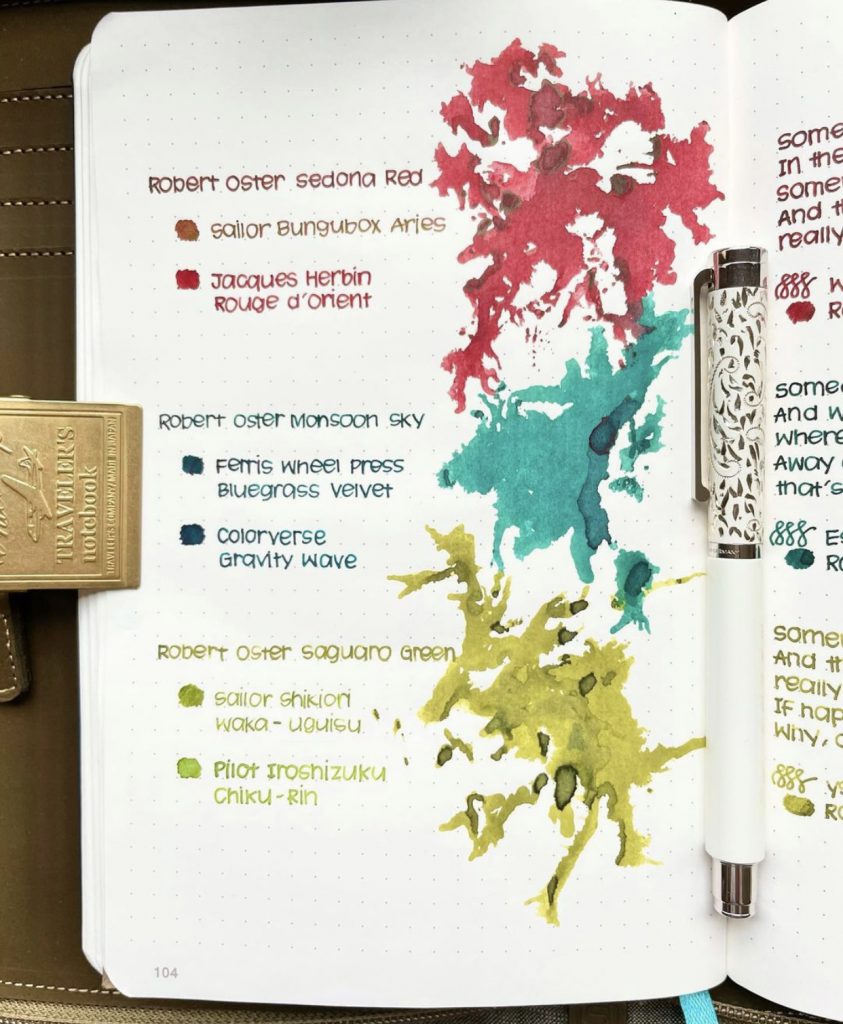 There are countless reasons why luxury pens come at a cost. None of them are particularly surprising, the vast majority of naysayers are simply distracted because they are comparing apples to oranges. Nobody buys a luxury pen because they can't find a pen in the junk drawer to jot down their grocery list. Luxury pens can fulfill this purpose when needed, but the need to make a note is not what drives a luxury pen purchase. The best luxury pens bring an entirely different set of traits and advantages to the table, like artistry and premium materials. And that's what you pay for when you purchase one of the best luxury pens for sale.
The Evolution of the Pen Addict: Do You Recognize the Stages?
Anyone who knows fine pens probably also knows pen addicts. These lovely individuals have a great appreciation for all things pen-related, including luxury writing instruments.
1st Stage, "I just need to write this down…": There are a lot of pens for sale out there that can perform the basic function of writing something on paper, and most of them aren't luxury pens.
2nd Stage, "I want a better writing experience…": Most pen addicts start out seeking a better writing experience or improved function. In the "better writing experience" stage, pen fans discover they really enjoy fountain pens, or smooth writers, or wet writers, or certain pen brands that just feel right in their hand or on the page, etc.
3rd Stage, "I'm looking for something that means something to me…": At a certain price point, you're no longer paying for the improved function of a luxury pen, you are paying for the design – the style. You're seeking a piece of art that speaks to you. And this is completely valid. For instance, you can buy sunglasses that block the sun from your eyes, or you can buy quality sunglasses that are going to last you a while and block the sun from your eyes, or you can buy a top of the line pair of sunglasses that block the sun from your eyes, last a while, and come from a brand you love with a style that suits you perfectly. The best high-end pens for sale call out to pen fans for similar reasons. In fact, many modern day businessmen treat them as power accessories alongside their cufflinks and watches.
4th Stage, "I'm looking for my Holy Grail Pen…": In the 4th Stage, pen fans have officially become collectors. They're on the hunt for that perfect pen at all times, the one they can't live without and that will complete their luxury pen collection perfectly, until the next Holy Grail pen is discovered. The 4th Stage is the collecting stage where Exclusive Collector's luxury pens and Special Edition Themed high end pens take center stage. (For example, a master artisan trained and experienced in the ancient art of Maki-e hand paints each Namiki Yukari fountain pen, and dedicated super fans eagerly await the delivery of their preordered Limited Edition Blackstar fountain pens, the latest addition to the Montegrappa Icons Pen Series commemorating the life and work of David Bowie).
Benefits of Luxury Pens: Are Luxury Pens Better than Other Pens?
Luxury pens have a lot of advantages in comparison to everyday writing instruments. Considering the various advantages of owning and using a luxury pen also makes it clear why the luxury pen comes at a higher cost. Common advantages that come with owning a luxury pen include:
Precision, Handmade Manufacturing: many luxury pens are made by hand piece by piece with the highest levels of quality control.
Quality Materials: luxury pens often feature materials that are difficult to work with, time intensive, more difficult to source, or even exclusive. For example, the Visconti il Magnifico fountain pen in Black Marble features a pen body of solid Italian Levanto marble. Many luxury fountain pens, rollerball pens, and ballpoints include premium trim material (sterling silver and gold are seen frequently) alongside high-quality resins, ebonite, or even celluloid.
Longer-Lasting: the best fine writing instruments are built to last a lifetime, and frequently come with manufacturers warranties to indicate just that.
Eco-friendly: since luxury pens are refillable, they create less waste and create an opportunity to do something small that helps protect the environment.
Special: luxury pens are special for a variety of reasons. Whether you are bringing a commemorative pen release into your collection, deciding to create a family heirloom, purchasing a luxury pen to add the appropriate significance to your signature when you sign your marriage license, or you just have to indulge that crazy love you have for a classic character, place, show, theme, or even…game. (For instance, the Monopoly 85th Anniversary LE fountain pen is an epic design that celebrates the 85th anniversary of the world's favorite board game. High end writing instruments special and they bring that extra sense of purpose and meaning with them when you put them to paper.
If You Aren't Sure When It's the Right Time to Buy a Luxury Pen:
Once you've accepted that luxury pens have their place (and they've earned it), you just have to decide when you're going to buy one. Many find that the perfect time to buy is when they have a special occasion to commemorate, or need to offer a significant (and meaningful) gift, some choose to mark their successes with luxury pens (celebrate a promotion or new job or the birth of a child with a high-end pen purchase). You may even want an engraved pen to make it your own. However, while luxury pens are particularly well suited to mark special occasions, don't overlook the power they can bring to everyday life. Did you know that using a luxury pen will actually improve your handwriting over time in most cases? That's right, a nice pen makes you want to write nicer, so luxury pen users frequently end up with better penmanship.
If you are looking for the perfect gift or the best way to commemorate a special occasion, it's hard to go wrong with one of the best luxury pens. Discover high quality luxury pen brands for sale at PenChalet.com.