Sailor
"Don't Miss The Boat" Sales Event

Visconti Twelve Pen Carrying Cases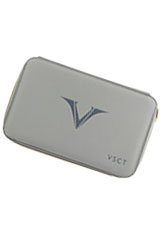 X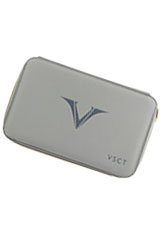 About the Visconti Twelve
Back by popular demand, the 6 and 12 pen carry cases or pouches, have been reintroduced into Visconti's newest collection. Exquisite details, high quality materials, and iconic colors define Visconti's all-new VSCT collection of luxury leather pen cases. A must-have for pen enthusiasts, each VSCT pen carrying case features a gold zipper with a zipper pull inspired by Visconti's trademark gold fountain pen nib. VSCT Collection pieces are expertly crafted and come in 4 colors: Black, Blue, Cognac, & Gray. All items in the VSCT luxury leather collection are 100% made in Italy from premium cowhide leather making these pen carrying cases very water-resistant, durable and almost scratch-proof. The pen case lining is "Mondial" synthetic leather that creates a luxurious and soft cocoon resting place for pen storage.
Product SpecificationsAvailable Sizes & Colors
Visconti Twelve Pen Carrying Cases - Grey *
The Visconti Twelve Pen Carrying Cases usually ships within 1-3 business day unless otherwise specified or marked as special order.
* Special orders on this item are eligible for dropship in 1-3 business days. However, occasionally due to manufacturer inventory, items can take up to 1-3 months. For a specific shipping estimate on your special order contact Customer Care.
Guaranteed Quality
Each Visconti Twelve Pen Carrying Cases we sell is
guaranteed to be genuine
, authentic and will arrive brand new & unused!

FAQs about the Visconti Twelve
Product out of stock
Notify me when this item is back in stock.
price match