Black Friday Day Sale
10% Off, enter BLACK at checkout

Endless Recorder Memo & Notebooks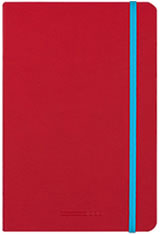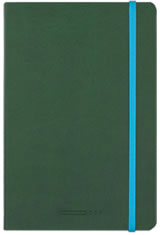 About the Endless Recorder
The Endless Recorder notebook features Tomoe River paper. Each notebook comes with 192 5 1/2" x 8 3/8" pages of 68GSM paper inside a hard leatherette cover. Choose from several colors in both blank or dot grid. Each notebook has an elastic closure and an expanding pocket on the inside of the back cover.


Available Sizes & Colors
The Endless Recorder Memo & Notebooks usually ships within 1 business day unless otherwise specified.
Guaranteed Quality
Each Endless Recorder Memo & Notebooks we sell is
guaranteed to be genuine
, authentic and will arrive brand new & unused!

Endless Recorder Reviews
This is a great notebook. I'm almost done with using my first one (and I've already ordered a second!). TRP is of course the best for fountain pens and it's way more
4
out of
5

quality:

function:

style:

value:

These notebooks are (for me) worth every cent. I used others for years, but found I no longer tolerate the inks I use spotting through. Tomoe River Paper (68gms) is perfect for what I want -- no spotting through (even with a TWSBI Eco stub and blue-black ink). There are a few manufacturers of A5-sized notebooks (my preference). I prefer this size for my journals; I write several pages a day, so those with fewer pages go fast! The binding lies flat, there is an index area and a pocket in the back. What could be better?
5
out of
5

quality:

function:

style:

value:

This is my second Endless Notebook. It is enjoyable to write with all sorts of pens and the Tomoe River paper is a nice grade of paper at 68gsm. Not too many pages and easy to fill and finish. Hard cover is adequate and the notebook lays flat easily. I am delighted with the purchase.
5
out of
5

quality:

function:

style:

value:

Lovely notebook, excellent paper.
5
out of
5

quality:

function:

style:

value:

This is a great notebook for getting Tomoe River Paper. Nice sturdy cover and just the best paper ever made.
5
out of
5

quality:

function:

style:

value:

I don't know why I waited so long to try these notebooks, this has all the features I've been looking for in a simple fountain pen friendly journal: hard-covered so it will survive in bags, elastic closure that isn't a terrible orange color :p Tomoe River paper that isn't yellow-cream, not too many fields or features on the page I won't use, and not $50 like I've seen on some TRP notebooks. I bought one as a work bullet journal and one as a traditional lined journal and love them both.
5
out of
5

quality:

function:

style:

value:

I gave this as a gift to someone who complains about pens not working on certain paper. He loves it! Well-made and attractive.
5
out of
5

quality:

function:

style:

value:

This is a top notebook - I've finiahed one red one, bought 2 brown ones and now this blue covered one - I especially like the Pen Chalet version with the textured brown cover which feels satisfyingly tactile. I also like how there are free downloads for templates to place beneath my blank page. One minor issue is that cover of the book began to bow slightly outward after I'd been using it for a few months, and had to be stored between two heavy books to flatten it again.
5
out of
5

quality:

function:

style:

value:

I am pleasantly surprised by this journal. The tactile feel of the cover makes it easy to hold and carry, it's almost an intimate feeling to hold. I have the dot journal and the paper is terrific. I use mostly broad nib pens and I can use both sides of a page without concern about ghosting. My last hardcover journal was Leuchtturm 1917, but I honestly prefer this one. The pages are ever so slightly off white so I get a truer representation of ink color- I rarely use black ink so this is very important to me. I had also just spent way too much on a Faber-Castell journal (somewhere else) that feathered terribly and was not returnable. So here it is, a terrific journal for a decent price! The only thing I would change is to package the journal with the ribbon bookmark outside of the journal. It is shrink wrapped tightly and several pages were affected with a crease from it.
5
out of
5

quality:

function:

style:

value:

I really love these books and have bought several of these, they have the slightly heavier Tomoe River paper and it just provides a lot of enjoyment. Whether you're in to shading, sheening or just normal writing this is a great note book.
5
out of
5

quality:

function:

style:

value:


FAQs about the Endless Recorder
Pen Chalet Brooch Memo & Notebooks
[Select on payment screen]