Platinum Cartridge Adapter Fountain Pen Converters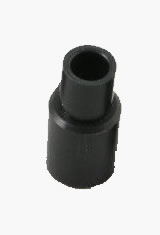 X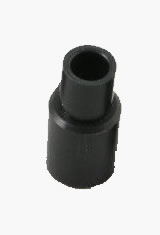 About the Platinum Cartridge Adapter
The Platinum Cartridge Adapter converts the Platinum fountain pens so they will accept a standard universal ink cartridge or converter. Simply insert the adapter into the feed of the fountain pen and then your standard international ink cartridge.
Product SpecificationsAvailable Sizes & Colors
Platinum Cartridge Adapter Fountain Pen Converters - Black *
The Platinum Cartridge Adapter Fountain Pen Converters usually ships within 1-3 business day unless otherwise specified or marked as special order.
* Special orders typically ship in 2-14 business days. However, occasionally due to manufacturer inventory, items can take up to 1-3 months. For a specific shipping estimate on your special order contact Customer Care.
Guaranteed Quality
Each Platinum Cartridge Adapter Fountain Pen Converters we sell is
guaranteed to be genuine
, authentic and will arrive brand new & unused!
Platinum Cartridge Adapter Video Script
This is the Platinum cartridge adapter. It's just a simple little adapter that allows you to use a standard international ink cartridge with the Platinum pens. Platinum pens only accept Platinum brand cartridges because they use a proprietary cartridge. It has a specific shape or receptacle on the end that will only fit on their pens. Here is a standard international cartridge. One of these comes with this small kit. You can see the different size on the receptacle or different shape. They are both round but just a little bit different diameter. So the standard international cartridge is smaller in diameter and will not fit in a Platinum fountain pen. With the Platinum Cartridge Adapter, it inserts into the pen and then you can use standard international cartridges instead of Platinum cartridges.
I have a Platinum 3776 pen. So to change the ink on this pen, typically what you would do is just insert your Platinum cartridge into the section of the pen. I'm not going to do that on this particular pen, because we're going to use a standard international. So what I do is I insert that small adapter into the section of the pen. What the adapter does is reduce the size of the diameter of the section and then afterward, you slide the cartridge into that adapter. That adapter has a small nipple inside which will puncture the ink cartridge and allow ink to flow. Do a little bit of priming to the cartridge and now I'm able to use a standard international cartridge with my Platinum pen. This is big because it allows you to use more inks, more brands, different fountain pen inks that you wouldn't be able to use with your Platinum pens. So it is a great little tool, great design, and fairly inexpensive. Get your Platinum Cartridge Adapter at PenChalet.com!

Platinum Cartridge Adapter Reviews
The cartridge adapter is another good item to add to one's fountain pen/ink arsenal of tools.
This tool is good to have around for that time when one asks themselves that question, I wish there was an adapter for this.
5
out of
5

quality:

function:

style:

value:

5
out of
5

quality:

function:

style:

value:

The main question should be: Why is this the only adapter when there are other pens that require their own cartridges? This adapter allows people to use the universal cartridge or a universal converter. This gives the user a great deal of freedom in the choice of inks. Either in cartridge form or bottled ink. When you buy this adapter you will no longer be bound to the Platinum cartridges.

Oh gees, why is product style rated? It is just a functional black lump of synthetic rubber. Not as if it had gold stars stuck to it, or a yellow and purple checkerboard patter wrapped around the bottom and lighting bolts around the top. Come on guys, it has no style being a black lump. This line item is in bad need of a N/A answer.

5
out of
5

quality:

function:

style:

value:

4
out of
5

quality:

function:

style:

value:

nice little converter thing for my pen. I haven't used it yet but, I look forward to use it when it comes time. i is well made for the price.
5
out of
5

quality:

function:

style:

value:

Turns your platinum pen into a pen that takes standard international cartridges. What more could you ask for? Works great, feels fine. Comes with a blue standard international cartridge. I wish more companies made something like this for their pens (I'm looking st you, pilot and sailor).
4
out of
5

quality:

function:

style:

value:

These adapters are convenient because otherwise one is limited to the Platinum proprietary system. Either just the available colors or waiting for an empty Platinum cartridge to clean out and then refill with the color you want. With this product you can use any brand of international cartridges
5
out of
5

quality:

function:

style:

value:

I found it at Pen Chalet. Very usedul. Adds more flexibility to use all those cartridges we accumulate. Always fast shipping and they promptly answer all questions. 6 stars.
5
out of
5

quality:

function:

style:

value:

A nice item to use for the Platinum Fountain pens to use with international cartridges and or convertors. It works. But unfortunate this adapter will cause ink leaks.
I will use pipe joint compound and/or plumbing sealant to fix the leaking.
In other similar situations I used these stuffs to fix the problem for fountain pen leaks.
4
out of
5

quality:

function:

style:

value:

Why don't other manufacturers do this, it is brilliant and i am so happy to be able to use some of my preferred ink cartridges when i travel !
5
out of
5

quality:

function:

style:

value:


FAQs about the Platinum Cartridge Adapter
Q:
I received the Platinum C-3B fountain pen with the adapter already attached and do not know how to remove it so I can use the Platinum brand cartridges or converter. Does it pull straight out or twist out?
A:
The Platinum adapter is just a compression fit and pull straight off the pen. It is not threaded but a slight twist may also help loosen it as well.
Ask your own question:
Product out of stock
Notify me when this item is back in stock.