Lamy M63 Rollerball Pen Refills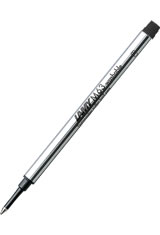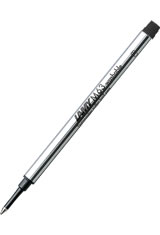 About the Lamy M63
The Lamy M63 rollerball refill will fit any capped Lamy rollerball pens including the Safari, AL-Star, Vista, Studio or 2000. Choose from either black, blue or red ink refills.
Product SpecificationsAvailable Sizes & Colors
The Lamy M63 Rollerball Pen Refills usually ships within 1 business day unless otherwise specified.
Guaranteed Quality
Each Lamy M63 Rollerball Pen Refills we sell is
guaranteed to be genuine
, authentic and will arrive brand new & unused!

Lamy M63 Reviews
Still on hold until the black refill is gone. Try it once and so colorful blue.
5
out of
5

quality:

function:

style:

value:

Very smooth-writing rollerball. I really like it. I'd like to see Lamy offer a fine point. But, it probably isn't necessary since the medium doesn't lay down that thick of a line. After writing, the color seems to fade a bit. Pelikan & Montblanc rollerballs seem to put down darker lines that remain dark.
4
out of
5

quality:

function:

style:

value:


FAQs about the Lamy M63