Memorial Day Sale
10% Off, enter MEMORIAL at checkout

Van Dieman's Ink Harvest (30ml) Fountain Pen Ink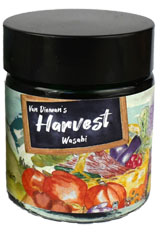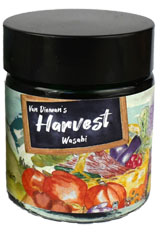 X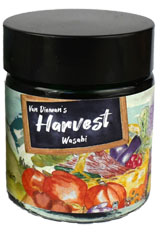 About the Van Dieman's Ink Harvest (30ml)
The Van Dieman's Harvest ink series includes 16 new colors - all vibrant, bold, and delicious.
Why delicious? No, they aren't edible. This series of fountain pen inks were inspired by the bursts of color seen growing abundantly in Tasmania as well as the local markets where area residents browse for produce, gourmet jams, preserves, and baked goods. Van Dieman's Ink company is well known for pulling inspiration for their unique collection of ink colors from their local area, and their 6th ink series, Harvest Ink Series, is no exception.
Celebrate good food and the people who love it with Van Dieman's Harvest ink series.
Product Specifications
Cartridge Type: Bottled Ink
Available Sizes & Colors
The Van Dieman's Ink Harvest (30ml) Fountain Pen Ink usually ships within 1-3 business day unless otherwise specified or marked as special order.
* Special orders typically ship in 10-21 business days. However, occasionally due to manufacturer inventory, items can take up to 1-3 months. For a specific shipping estimate on your special order contact Customer Care.
Guaranteed Quality
Each Van Dieman's Ink Harvest (30ml) Fountain Pen Ink we sell is
guaranteed to be genuine
, authentic and will arrive brand new & unused!

Van Dieman's Ink Harvest (30ml) Color Chart

Apricot

Beeswax

Blackberry Jam

Golden Nugget Pumpkin

Nutmeg

Peanut Brittle

Pink Radish

Tasmanian Lavendar

Van Dieman's Ink Harvest (30ml) Reviews
5
out of
5

quality:

function:

style:

value:


FAQs about the Van Dieman's Ink Harvest (30ml)
Special Order:
Shipping times may vary