Taccia Sample(4ml) Fountain Pen Ink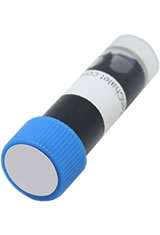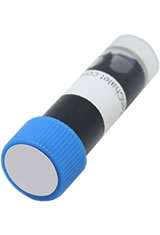 X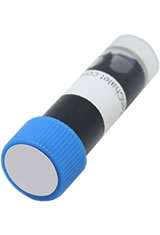 About the Taccia Sample(4ml)
Try the Taccia fountain pen ink from Japan with it's great colors. Each 4ml samples comes in a plastic vial that is easy to transport and fill your pen from.
Product Specifications
Cartridge Type: Ink Sample
Available Sizes & Colors
The Taccia Sample(4ml) Fountain Pen Ink usually ships within 1-3 business day unless otherwise specified or marked as special order.
* Special orders typically ship in 4-14 business days. However, occasionally due to manufacturer inventory, items can take up to 1-3 months. For a specific shipping estimate on your special order contact Customer Care.
Guaranteed Quality
Each Taccia Sample(4ml) Fountain Pen Ink we sell is
guaranteed to be genuine
, authentic and will arrive brand new & unused!

Taccia Sample(4ml) Color Chart

Aka Red

Ao Blue

Aoguro Blue-Black

Cha Bown

Daidai Orange

Ebi Purple Red

Kuro Black

Midori Green

Momo Pink

Murasaki Purple

Sora Sky Blue

Tsuchi Golden Wheat

Uguisu Olive Green

Taccia Sample(4ml) Reviews
You gotta try this Momo. I swatched my sample and it's a beautiful shade of pink! Taccia is a brand I trust, quality-wise, because I've had a good experience with using the brand in my pens as far as performance and being able to clean them afterwards.
5
out of
5

quality:

function:

style:

value:

Bought as sample and like the texture on ink.
5
out of
5

quality:

function:

style:

value:

I liked the sample so much I ended up buying a bottle of the Cha Brown. Lovely rich colour and well-behaved.
5
out of
5

quality:

function:

style:

value:

5
out of
5

quality:

function:

style:

value:


FAQs about the Taccia Sample(4ml)
Special Order:
Shipping times may vary