Holiday Sale
10% Off, enter HOLIDAY at checkout

Sailor Yurameku 20ml Fountain Pen Ink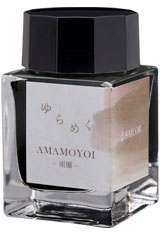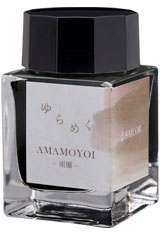 X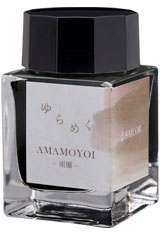 About the Sailor Yurameku 20ml
The Sailor Yurameku 20ml fountain pen ink collection includes 9 new colors including a wide range of colors: soft browns, cloudy blues, earthy greens, and delicate purples. Even more exciting is that Yurameku inks CHANGE depending on the paper used, and the length of time the inks have to develop on the paper.
Dive in to the mysterious inks of Sailor's Yurameku ink series and try them out on your favorite papers to see how the colors appear - and how they change over time.
Sailor Yurameku inks are packaged in Sailor's 20 ml square bottle.
Product Specifications
Cartridge Type: Bottled Ink
Available Sizes & Colors
The Sailor Yurameku 20ml Fountain Pen Ink usually ships within 1-3 business day unless otherwise specified or marked as special order.
Guaranteed Quality
Each Sailor Yurameku 20ml Fountain Pen Ink we sell is
guaranteed to be genuine
, authentic and will arrive brand new & unused!

Sailor Yurameku 20ml Color Chart

Amamoyoi

Byakuya

Itezora

Kangyou

Kitsune Biyori

Kyokkou

Kyokuya

Seki

Yoi

Sailor Yurameku 20ml Reviews
Pale colour and tones but just love it
4
out of
5

quality:

function:

style:

value:

I'm enjoying the surprising changes in shading and depth that these inks offer. It's almost like watching clouds change color. Time, paper and pen all add to the variations. This won't be an ink for everyone, but if you like pleasant surprises, give them a try.
5
out of
5

quality:

function:

style:

value:


FAQs about the Sailor Yurameku 20ml
Ships in 1-3 business day.
Low inventory, act now!