Holiday Sale
10% Off, enter HOLIDAY at checkout

Colorverse Trailblazer in Space(65ml + 15ml) Fountain Pen Ink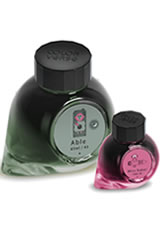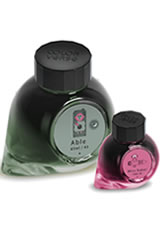 X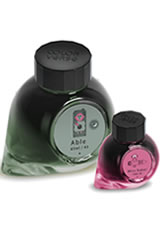 About the Colorverse Trailblazer in Space(65ml + 15ml)
The Season 4 fountain pen ink from Colorverse, Trailblazer in space is available in six new two packs. Each two pack of ink has a large 65ml bottle companioned with and a smaller 15ml bottle.
The Colorverse Trailblazer in Space fountain pen inks pay homage to the trailblazers that paved the way for space exploration.
Product Specifications
Cartridge Type: Bottled Ink
Available Sizes & Colors
The Colorverse Trailblazer in Space(65ml + 15ml) Fountain Pen Ink usually ships within 1-3 business day unless otherwise specified or marked as special order.
* Special orders typically ship in 10-21 business days. However, occasionally due to manufacturer inventory, items can take up to 1-3 months. For a specific shipping estimate on your special order contact Customer Care.
Guaranteed Quality
Each Colorverse Trailblazer in Space(65ml + 15ml) Fountain Pen Ink we sell is
guaranteed to be genuine
, authentic and will arrive brand new & unused!

Colorverse Trailblazer in Space(65ml + 15ml) Color Chart

Able - Miss Baker

Albert - V2 Rocket

Arabella - Anita

Felicette - Felicette Glistening

Ham - Ham Glistening

Strelka - JFKs Dog Pushinka

Colorverse Trailblazer in Space(65ml + 15ml) Reviews
If I could afford it, I would collect all of these Colorverse inks, because the colors are so unique and fun. Alas, I am a poor and thus must be more judicious in my purchases, waiting patiently for sales. The Ham mama and the glistening baby are rich, vibrant shades of blue with a hint of teal or turquoise to it. In a finer nib pen, it could show up as a turquoise. With some nibs, it could prove an interesting shader from turquoise to a deeper blue, and both have some reddish sheen to them. The baby Ham of course has a sparkly pink-red shimmer thing going on, and that's quite fun. As always, both inks are well-behaved and flow well. I don't think Colorverse has made a bad ink yet, or not in my experience, and I own six of them at this point. They're worth every penny I've paid for the ones I have.
5
out of
5

quality:

function:

style:

value:

Really liking the color and intensity of this ink. I'd describe it as being on the pink end of the red spectrum, and the shimmer is also subtle and has not been clogging up the medium point pen I'm using it in (a Pilot Vanishing Point).
5
out of
5

quality:

function:

style:

value:


FAQs about the Colorverse Trailblazer in Space(65ml + 15ml)