Holiday Sale
10% Off, enter HOLIDAY at checkout
J Herbin Supple Sealing Wax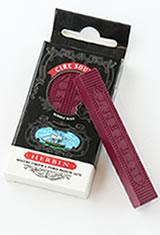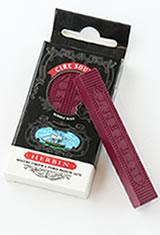 About the J Herbin Supple
The J Herbin Supple Sealing Wax is a traditional wax that will not crack or chip when dry. The special lacquer formula used by J Herbin improved the quality of seals in adhesion and neatness.
Each pack comes with 4 wax sticks and each stick will make approximately 7 wax seals. Each stick can be cut and is often used in bottles. Letters and cards with supple wax are great for mailing and can be sent through the mail if the letter is hand-canceled.
Product SpecificationsAvailable Sizes & Colors
The J Herbin Supple Sealing Wax usually ships within 1 business day unless otherwise specified.
Guaranteed Quality
Each J Herbin Supple Sealing Wax we sell is
guaranteed to be genuine
, authentic and will arrive brand new & unused!

J Herbin Supple Reviews
very nice navy blue color
5
out of
5

quality:

function:

style:

value:

Great sealing wax. People love getting correspondence with the seals.
5
out of
5

quality:

function:

style:

value:


FAQs about the J Herbin Supple