Holiday Sale
10% Off, enter HOLIDAY at checkout

Esterbrook 4ml Sample Fountain Pen Ink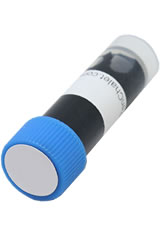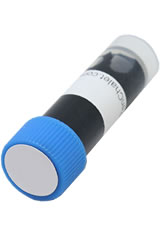 X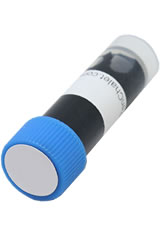 About the Esterbrook 4ml Sample
Esterbrook 4ml Sample fountain pen inks are the perfect size for those who wish to travel with their favorite Esterbrook inks without risking the transport of the heavyweight glass ink bottle or for writers, artists and ink enthusiasts who simply wish to try out a variety of different Esterbrook ink colors before choosing those they want to add to their ink collection in a full size bottle.
Esterbrook 4ml Sample fountain pen inks are packaged in 4ml clear plastic ink vials with the ink name printed clearly on the side of the vial's white label. An ink swatch is also adhered to the top of the threaded plastic cap (red or blue).
Product Specifications
Cartridge Type: Ink Sample
Available Sizes & Colors
The Esterbrook 4ml Sample Fountain Pen Ink usually ships within 1-3 business day unless otherwise specified or marked as special order.
* Special orders typically ship in 2-14 business days. However, occasionally due to manufacturer inventory, items can take up to 1-3 months. For a specific shipping estimate on your special order contact Customer Care.
Guaranteed Quality
Each Esterbrook 4ml Sample Fountain Pen Ink we sell is
guaranteed to be genuine
, authentic and will arrive brand new & unused!

Esterbrook 4ml Sample Color Chart

Aqua

Cobalt Blue

Ebony

Evergreen

Scarlet

Tangerine

FAQs about the Esterbrook 4ml Sample
Ships in 1-3 business day.