TWSBI Standard Fountain Pen Converters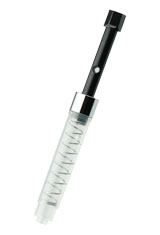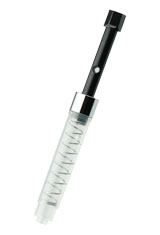 X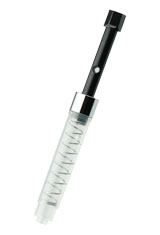 About the TWSBI Standard
Twsbi Standard fountain pen converters are designed for use with Twsbi cartridge/converter fountain pens (including the Twsbi Swipe fountain pen). Choose from the traditional fountain pen converter or the Twsbi Spring Loaded converter.
Fountain pen converters are designed to enable cartridge pens to use bottled fountain pen inks.
Available Sizes & Colors
The TWSBI Standard Fountain Pen Converters usually ships within 1-3 business day unless otherwise specified or marked as special order.
Guaranteed Quality
Each TWSBI Standard Fountain Pen Converters we sell is
guaranteed to be genuine
, authentic and will arrive brand new & unused!

TWSBI Standard Reviews
Be careful, these do not work with non-TWSBI pens, as the barrel is too fat. I was looking for a converter for Pelikan pens, and I *thought* I read that these were for standard international cartridges so I chose these as they were compact and I was worried about length. If you need a compact converter that are "universal" go with the Kaweko one.

Note if I cannot rate appropriately below I gave it a "3".
4
out of
5

quality:

function:

style:

value:


FAQs about the TWSBI Standard
Ships in 1-3 business day.
Low inventory, act now!