Krishna Mix Your Color Fountain Pen Ink

About the Krishna Mix Your Color
The Krishna MYC(Mix Your Color) ink set allows you to play chemist and mix your own ink colors. The pack consists of 5 30ml bottles of Krishna ink in the following colors Primary Yellow, Primary Red, Primary Blue, Light Blue, and Black. Using these inks any color can be mixed. Also included is a separate bottle to store the inks, a pipette, and 3 small empty vials for mixing. Also, there are 2 smaller vials of purple/magenta ink as a bonus color to unlock more color combinations.
Make your signature shade today!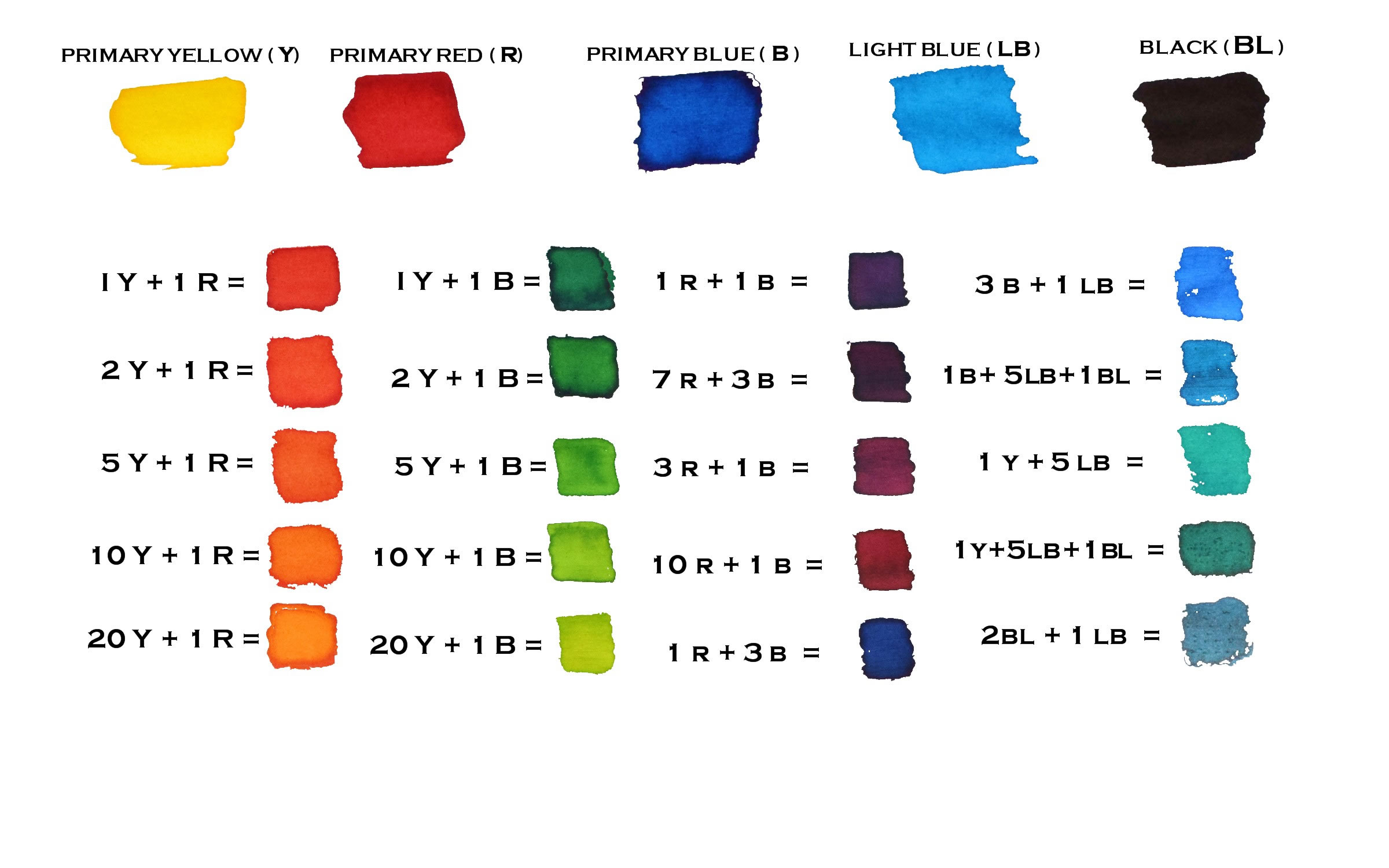 Product Specifications
Cartridge Type: Bottled Ink
Available Sizes & Colors
Krishna Mix Your Color Fountain Pen Ink - Set of 5
The Krishna Mix Your Color Fountain Pen Ink usually ships within 1 business day unless otherwise specified.
Guaranteed Quality
Each Krishna Mix Your Color Fountain Pen Ink we sell is
guaranteed to be genuine
, authentic and will arrive brand new & unused!

Krishna Mix Your Color Reviews
I'm expecting to have a lot of fun with this kit. On their own, unmixed, the yellow and cyan are quite wonderful. My early attempts at mixing found that the red is very dominant in mixes.
4
out of
5

quality:

function:

style:

value:

I am just getting started mixing my color (only two attempts so far). It would help if a color chart and some suggestive instructions were included. The ink seems decent and straight forward but not exceptionally color saturated. At the current price, this kit seems quite the bargain for anyone wanting to take a stab at producing unique ink colors.
5
out of
5

quality:

function:

style:

value:


FAQs about the Krishna Mix Your Color

Ships in 1 business day.