Sailor
"Don't Miss The Boat" Sales Event

Diamine sample 4ml Fountain Pen Ink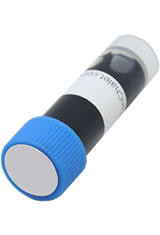 X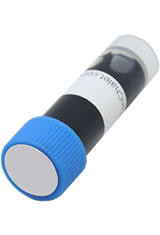 About the Diamine sample 4ml
The Diamine Sample 4ml fountain pen inks offer the chance to try out far more inks than you might be willing to add to your ink collection in full size all at once! Check out which Diamine inks are available in the 4ml sample size.
Diamine 4ml sample fountain pen inks come in a plastic ink vial with a threaded plastic lid.
Product Specifications
Cartridge Type: Ink Sample
Available Sizes & Colors
Diamine sample 4ml Fountain Pen Ink - Celadon Cat
The Diamine sample 4ml Fountain Pen Ink usually ships within 1-3 business day unless otherwise specified or marked as special order.
Guaranteed Quality
Each Diamine sample 4ml Fountain Pen Ink we sell is
guaranteed to be genuine
, authentic and will arrive brand new & unused!

Diamine sample 4ml Color Chart

Celadon Cat

FAQs about the Diamine sample 4ml
Ships in 1-3 business day.